For the ultimate in personalized guidance, schedule one or more individual Mentoring for Mastery and Supervision sessions. We can meet once or many times; from a distance or in-person; for an hour or more, including the 18 hours that will earn you CE credits. Your topics, your needs, your questions addressed in a minimum of one hour meeting! Longer sessions and packages are available too.
Check out therapists' range of topics in recent mentoring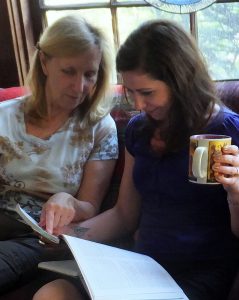 Developing and preparing for a promotional video filming and interview
Assimilating the strong feelings and crisis stress of a client's high-risk pregnancy and birth
Processing doubts and assessing responsibilities for a client's negative state post-session
Assessing tableside body mechanics' contribution to chronic shoulder pain and limited ROM
Exploring and developing an expansion plan for handling an envious dilemma, too many clients when already seeing 15-20 weekly.
Developing an action plan to publish original articles in professional journals
Strategizing to become a nationally known CE provider of specialty training
Single sessions
The fee for an hour of individual mentoring is $120 whether in person or online. Purchase a one hour session.
Packages
If you pay in advance for 4 or more hours of individual mentoring (to be used as your needs arise), you qualify for an hourly fee of $100. Purchase a 4 hour package of individual mentoring here.
Are you ready for a life-long career, free of injury or burnout, and rich in satisfaction, clarity, and financial success?
Are you ready to become the extraordinary therapist you could be?
Start now toward that goal.