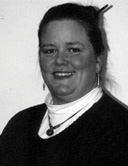 Liz Ellis – Emeritus
I have been a practitioner and teacher of massage therapy since 1991. I studied my craft at the Chicago School of Massage Therapy, and I was an instructor there for 7 years. I have studied neuromuscular therapy with Judith Walker-Delaney, craniosacral work with Michael Shea, and of course pregnancy and related massage work with Carole Osborne beginning in 1993. I have in-depth study and certification in Biodynamic Craniosacral and certification as a labor assistant through the Association of Labor Assistants and Childbirth Educators (ALACE). My recently completed Masters of Social Work degree will add further depth and breadth to my healthcare offerings.
Throughout my career, I haves worked closely with chiropractic and integrative medical doctors. I spent 9 years providing volunteer massage to AIDS patients both in an alternative therapies clinic and at Chicago's Cook County Hospital. I have worked as a pregnancy massage therapist and doula at a large obstetric practice in Chicago and have extensive experience attending laboring women in a variety of settings.
In class I integrated my experience and knowledge as a massage practitioner and teacher with my theatre training providing an energizing and stimulating class experience. My students consistently described me as an excellent and inspired teacher. (This is why we hope to have Liz back in the classroom soon.)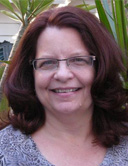 Marjeanne Estes – TA, Project Manager
I received my Bachelor of Science degree in pharmacy from Northeast Louisiana University and practiced pharmacy for ten years in Louisiana. Then I moved to San Diego, CA, to attend massage school at the International Professional School of Bodywork (IPSB) where I received an Associate of Arts degree in Combined Massage Methods. Now a part of the faculty at IPSB, I have also assisted Carole in the classroom since 2001, was her business manager for many years and am currently a creative projects consultant for her.
My massage work specializations are deep tissue massage, stress reduction, muscle dysfunction and pain, pregnancy massage (certified), and somato-emotional integration. My background in pharmacy gives me an in-depth insight into many of the medical aspects of health, especially useful in my current position at the Sharp Memorial Hospital's Cushman Center for Integrative and Complementary Medicine. My work with clients offers knowledge, compassion, and commitment while maintaining curiosity and fascination about how complex and amazing the human body really is.
As a project manager, my projects primarily focus on the background management of BTE's online presence and promotional activities, as well as implementation of many of Carole's creative ideas for courses and products. My driving energy and focus at BTE is to help promote Carole's work worldwide. I share Carole's mission and am dedicated to allow her to do what she does best: mentor, write and teach. I also take a personal interest in supporting sponsoring schools to conduct a successful workshop, guiding and helping students, and, at times, I also assist in the classroom. I am a licensed massage therapist, sharing a therapy office with Carole as well. Once in a while we come across an exceptional individual who we have the good fortune to walk alongside. I feel honored to have this opportunity to help Carole share her talents and gifts.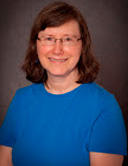 Anne Gilbert – TA
I have been providing maternity massage as part of a broader practice working with individuals of all ages for a variety of needs since taking Carole's class in 1998. Most of my experience has been with pregnant women, but more recently I have been seeing women looking for postpartum care. I graduated from the Muscular Therapy Institute in Cambridge, Massachusetts, in 1990 and have continued my training with courses in Deep Massage, myofascial work, and oncology massage, among others. I am the mother of one adult son. In my spare time, I enjoy reading, gardening, and hiking with family and friends.
Shari Grayson – TA
I have a Bachelor's degree in psychology from UCLA and a Master of Business Administration from the University of San Diego. In 1993, I completed the 1000 hr. Holistic Health Practitioner program at IPSB with multiple specialty concentrations. I am Upledger trained in CranioSacral Therapy and am a certified Pre- and Perinatal specialist through Body Therapy Education. I began teaching at IPSB in 1994, and I currently serve as Academic Chair for the school, and coordinate the Teacher Training program. I have assisted Carole in her San Diego courses for over 15 years.
In my private practice, Healthy Touch Massage & Bodywork, I focus on providing stress relief and injury care for parents, retirees and athletes. I also offer corporate chair massage and enjoy
supporting women by providing therapeutic touch during their pregnancies.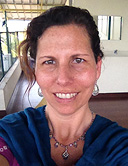 Pamela Guldi – TA
I have practiced since 1992 in a variety of modalities, including medical and sports massage, deep tissue, pain relief and pregnancy & infant massage. I am the owner and principal therapist of Motherlove Massage, and co-owner of 5th Element Healing Spa in Florida.
I have had the privilege to study, gain prenatal certification and teacher assist with Carole Osborne, the nation's leading prenatal massage therapist. I have also trained as a Birthing From Within® mentor, learning new ways to join my practice of therapeutic touch with education and childbirth assistance for women. My recent studies have included certification in medical massage, traveling to Belize to study Arvigo Maya Abdominal Therapy with Rosita Arvigo, and in January 2015 a 30 day intensive study in Kerala, India studying Ayurveda, panchakarma and herbal medicine.
I strive to link the past with the present, incorporating my knowledge of proven ancient healing practices for people of all ages, from birth through adolescence and adulthood. Motherlove Massage and 5th Element Healing Spa offer healing touch for the whole family.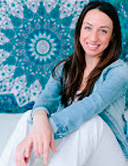 Sparrow Harrington, BA, CMT, CEIM
I am passionate about women receiving thoughtful and skillful care during their childbearing years. I have been a certified massage therapist since 2007 specializing in pre- & perinatal work, further advanced by completing Carole Osborne's Mentoring for Mastery program. I am also a trained birth doula and a certified educator of infant massage. I am the owner of Sparrow's Nest which serves the community of Los Angeles, California. When I am not working, I am most likely dancing. The music, dance forms, and culture of Brazil stole my heart years ago and continue to be a source of great joy and inspiration in my life.
website: www.sparrowmassage.com
video: https://youtu.be/OcmSxGRbG9s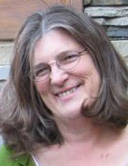 Linda Hickey – Emeritus and sometimes TA
Twenty years ago, my brand new massage therapist license in hand, I made my way to Montana from Calgary, Canada, to take a class with Carole. If I am honest, it was not because I was dreaming of working with pregnant women; what did I, the adoptive mother I was, know about THAT! It was more about meeting a "real" successful, female therapist and to assure myself that the midlife career change I was embarking on was a feasible plan.
Little did I know on that long drive to Montana that my life would change in wild and wonderful ways. I've relished 20 years of maternity practice and 15 years of traveling around your country and mine instructing many, many lovely committed and dedicated therapists into our magical world of maternity massage therapy. I "retired" from teaching a few years ago giving me some space and energy to continue with my delightful, rich practice and to turn some attention to exploring aging gracefully, with all that means for myself and my long- time clients.
Now, every summer since then, I meet up with my teacher, my mentor and dear friend to teach "One More Time" in Seattle and enjoy a few precious days meandering the slopes of Mount Rainier together.
Carole's lifelong thoughtful attention to this work of ours has been the foundation in my practice of massage and bodywork with pregnant and new mothers. Together we hope to be pivotal in inspiring, guiding and supporting other therapists who share our vision of what this work can be in the world.
https://www.facebook.com/Calgary-Maternity-Massage-Therapy-263287097043141/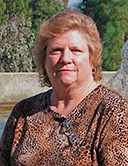 Karen Lavelle – Project Manager
My projects are to complete most book and product sales/shipping, arrange workshop logistics, register and coordinate with students, and manage many other administrative details. Prior to my years with BTE, I worked in domestic and international freight for manufacturing firms, handling related customer service and freight auditing. While I am conscientious in my work, family is most important as I am the matriarch of a large family. I love to read, work, stay active and spend time with my grandchildren.
David Lobenstine – TA
I have been doing what I love for more than a decade—massaging, writing and teaching. I was born and raised in New York City, graduated from Vassar College in 1998 and then in 2004 from the Swedish Institute. Soon thereafter I met Carole, who has been expanding and inspiring my career ever since. I have been assisting her for close to a decade now, as well as creating my own continuing education workshops. During this same time, working with pre- and post-natal clients has become a central aspect of my private practice, Full Breath Massage, in New York City.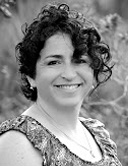 Marie Montemurno
I am a licensed massage therapist specializing in prenatal massage, birth doula, HypnoBirthing® instructor, Blessingway/Birth Circle facilitator, massage therapy instructor, friend, wife and mother.
I have my BA from Penn State University and have been helping clients manage stress since 1998 when I graduated from the Central Florida School of Massage. Two years later, I found my niche and gained certification in both Pre- and Perinatal Massage Therapy and Doulas of North America. The following year, I was honored to be asked to assist in one of Carole Osborne's Pre- and Perinatal Massage workshops and have since assisted many classes from New York to Florida. As a result, I have worked with hundreds (surely well over a thousand by now) of pregnant women with confidence.
Watching Carole teach has been fundamental to my own teaching career as the lead massage therapy instructor in Boone, NC, and currently at Space Coast Health Institute in Melbourne, FL.
For more information www.therelaxedmom.com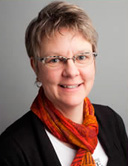 Nanci Newton
 I am the owner of The Healing ZONE Therapeutic Massage in Hadley and West Springfield, MA. I am a 1998 graduate of the Muscular Therapy Institute in Cambridge and have specialized in prenatal and oncology massage therapy since graduation. I took Carole's prenatal certification shortly after graduating as a balance to my focus on cancer and massage. I have been a teaching assistant for Pre- and Perinatal Massage since 1999. A former TA for Tracy Walton's Caring for Clients with Cancer, I am now a primary teacher with Tracy.
I also offer in-service workshops to physical therapists on safe positioning for the pregnant client and have been an adjunct faculty at Springfield Technical Community College in the Massage Therapy Program. I received my BA in Music Education from Westfield State and was a middle and high school band director for 15 years before entering the field of massage. A teacher at heart, I enjoy sharing my knowledge with couples to help them to enjoy the entire prenatal experience.
Julie Robbins
I am a licensed massage therapist in New Haven, CT, and a 1995 graduate of the Atlanta School of Massage Clinical Program, with additional certification in NMT in 1996. Since taking Pre- and Perinatal Massage Therapy in 1997 with Carole Osborne, I have focused my practice on the needs of pregnant women. I launched the Pregnancy Massage Center in Atlanta in 1998 (since sold to Renee Kimes), worked as a doula for 10 years, had two babies, and created the Lotus Leaf Pregnancy Sleep System (www.mylotusleaf.com). Currently I have a new private practice focused on pregnancy in New Haven CT, where I also teach Birthpartner Massage at Yale-New Haven Hospital.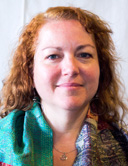 Rebecca Leary Safon (NMT RYT 200)
 I have dedicated my life's work to the care of women and mothers for over 15 years. I received prenatal massage certification from Carole Osborne and served as her teaching assistant for 10 years. In 2000 I founded Mother-to-Mother Massage & Yoga Therapy, creating a sacred space for women to explore pregnancy and motherhood with nurturing and support. I am currently training to teach Prenatal Yoga to yoga teachers and researching massage and yoga therapy for post-partum depression. As a certified prenatal massage & yoga therapist, I help women from pregnancy through labor, and throughout their postpartum recovery.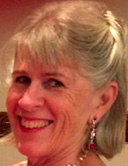 Bridget Scadeng
I began my career in 1976 as a founding member of Birthways, a non-profit resource center for expectant and new families in Oakland, California. As a certified childbirth educator and doula, massage therapist and Reiki practitioner, I have worked with many different groups and medical practices over the years, the most important being 20 years of assisting Carole Osborne!
Currently I maintain a private massage and skin care practice in Berkeley, California.  I continue to teach childbirth education and labor massage for doulas and recently became a grandmother (which is really where I should have started this whole profile 😉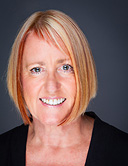 Gloria Mary Sobol
I have been teaching Massage and Bodywork 10 years and in private practice for 14. Along with my private practice, I work for Sharp Hospital in San Diego at the Cushman Wellness Center as a MT working with both patients and staff. I am certified in pregnancy massage; extensively trained in oncology massage and have training in lymphatic drainage. I love my practice as a bodyworker and in teaching others. I always enjoy learning something new and am always grateful to work with Carole and her team as there is always something new to learn with her as an instructor.
Erin Sweeney
I am the owner of Bodywise Wellness Center in Newton, MA, where I predominantly care for women in their childbearing years.  My 15 years of practice as a massage therapist include advanced training and certification with Carole, orthopedic massage, scar tissue therapy, and The Arvigo Techniques of Mayan Abdominal Massage®. I have attended more than 150 births, supporting and empowering women through labor and childbirth, as well as providing support during fertility challenges, miscarriage and loss. Outside of my bodywork practice, I find much joy and adventure while getting lost in the woods with my awesome wife, son, and dogs.